In Russian folklore there is a word describing a wise or Holy Fool. It's yurodivy. In Russian culture the yurodivy is a social misfit, primarily because he has direct access to truth with a capital T, and he has little concern about protecting people from hearing or experiencing it.
Because he or she holds "outcast status," the Holy Fool could care less about what other people think about them. In other words, he or she is … an Adrenal Ninja. Neither their bones nor their adrenal glands nor their neural threat detection circuitry get activated much in the presence of other people's opinions, judgments or condemnations. This makes a yurodivy free to blurt out inconvenient truths or question social conventions. The child who declares the Emperor is walking around naked has the sensibilities of the Holy Fool. Many children do, in fact. Just ask parents embarrassed to no end by their small children in polite company.
The Rarity That Proves the Rule
Statistical research says that, relative to the larger population, liars, crooks and con men are rare. A yurodivy sees them everywhere. Most currently, evidence of their operation has shown up in the person of whistleblowers in the U.S. intelligence community reporting on the president making deals with foreign governments that are not in America's or democracy's best interests. In terms of the stress and disruption to their life, you can assume that these political Holy Fools are going to initially pay a steep price. Hopefully, time and history will be much kinder to them.
Those of us not born with the ability to stresslessly operate in the world with inherent wisdom, would do well to develop practices of mind, body, brain and spirit to help us become Holy Fools, I think. The freedom to think and speak and act freely has creative, liberating elements to it. From the few times I've experienced it (in a chemically altered state, I confess) the freedom which that neurobiological state engendered did indeed feel ecstatic.
Practice Makes Pluperfect
What might such practices look like? From my own research and personal experience, I suggest such practices first have to change our neurophysiology. We need to prune and inhibit
threat-detection circuitry that all too often becomes activated and reacts to threats that are not real in terms of actual harm they can deliver to us – negative criticism on social media, our partner's momentary expression of anger, our children revealing embarrassing personal quirks about us. Our threat-detection circuitry, our body's cells, our adrenal glands and our bones all work to flood us with stress hormones in response to far too many contemporary false positives. They respond as if many things are potentially life-threatening that really are not.
Live Wired to Connect
After we give the threat-detection circuitry a good trimming, next we'll need to develop practices that can increase the connectivity up from there to our prefrontal areas, the ventro-medial prefrontal cortex (vmPFC) for one. This is the home where Executive Function 101 mostly establishes its base of operations. Increasing that connectivity primarily means that every time our threat-detection circuitry runs wild generating false positives, we catch it quickly and are immediately able to lower our stress hormone levels. One practice I have that has been working well for me in recent years is to ask many times throughout my day, "What's operating here – wisdom or ignorance?" Invariably, as soon as the question arises, I already know the answer.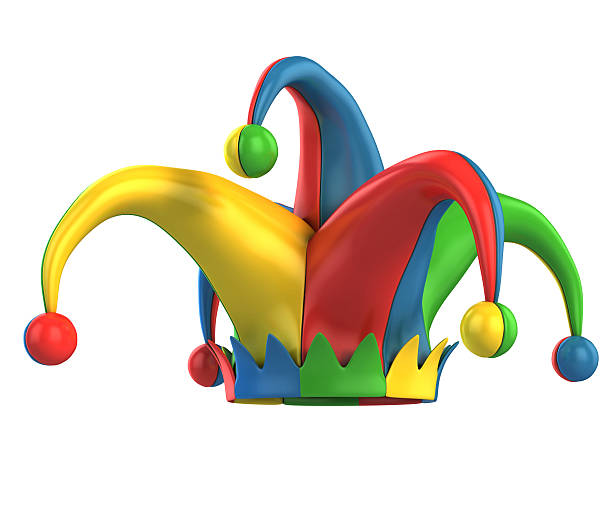 Contemplative practices come in many flavors. Asking about wisdom or ignorance in response to many of my daily challenges works for me. But anything we truly love to do can be turned into a contemplative practice that can change up our neurobiology for the better. Violinists, for example, massively grow the connectivity area in the brain that activates the fret-fingering hand. Were they simultaneously to place violin-playing into service as a contemplative practice, that connectivity would almost certainly generalize to other parts of the neural network. 
Another contemplative practice might be juggling. Juggling takes concentration and repetition and cultivates connectivity in the brain while at the same time increasing critical white matter. All you need is a quad-partitioned jester's hat and your persona is complete.
May your journey towards Holy Foolery be filled with wisdom.